Testing our Buttes off in Sedona
The seeds of these product ideas emerged in the wet slimy roots of the Kingdom Trails in East Burke, Vermont years ago.  Like a dandelion seed on the wind, our prototypes spread throughout the country and were tested in loamy Santa Cruz, the
dry rocky creek beds of Ojai and Santa Barbara California. Tested throughout the Tetons, from Whitefish to Cooke City and most of Montana.
However, when receiving factory prototypes in January Montana was deep in a major snow cycle, and Santa Cruz and most of California were experiencing severe flooding and rain that had trails closed for weeks. So, we looked at our map and tried to find the closest non snowy place that we could drive to for some final field testing.
We landed on Sedona, a new location for Curious Creatures but a mountain bike mecca filled with technical riding, spring like temps and mariposa margaritas.  We loaded up the camper with our latest prototypes and our new badly behaved puppy and pointed
it away from the white stuff.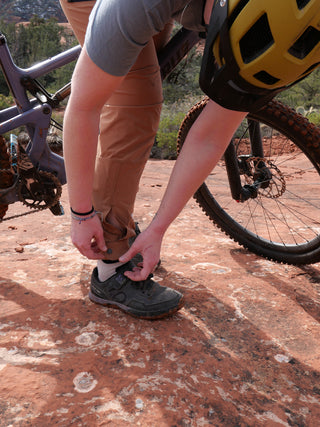 Product testing is something I am super grateful to have learned and ingrained in me from my time at Patagonia.  No matter how robust the lab testing or fittings on a model may be there is no substitute for the kind of feedback and insights in the field long term use can give a designer.
Sedona was no different. 
Right away we had blown out zippers, and a tops material fail from a tumble.  All easy fixes with construction and a little development but thankful we had the time and the space to put these protos through the paces before finalizing anything.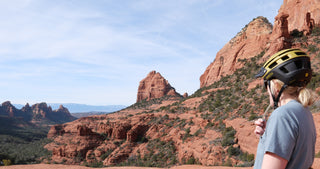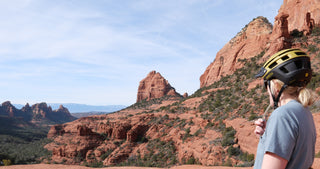 We left Sedona exhausted and with a long list of minor improvements for the factory.  Things that improved durability, product quality, or made those pair of pants virtually disappear when you were as gripped as I was on Hangover trail.  It felt good to test everything ourselves before sending along to more friends and testers spread throughout the country. 
There is nothing that gets your design wheels spinning like being out there in your own product far from the computer screens, sewing machines, or your own initial expectations of what might work.  To experience first hand how annoying that too tight hem stitch might be by hour 6 when you are hungry, those shock blocs taste like shit and you are almost out of water.  
Although short, that trip was invaluable and we know that baking time in for things like that is essential to our process. Now we just need to work on that puppy...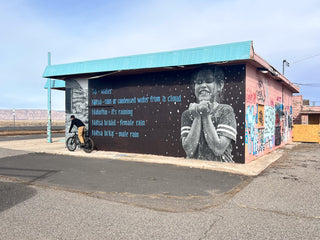 Painted Desert Project Art
A public art initiative connecting artists with mural opportunities on the Navajo Nation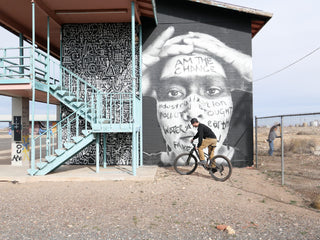 Tried and Tested
Put these pieces through the paces