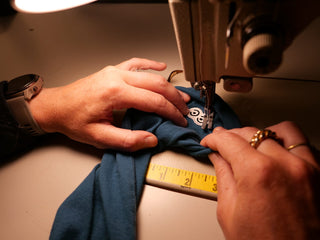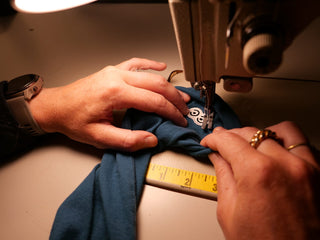 Warranty Repairs
We stand by the quality of our creatures and would like to repair, replace, or refund any product you are not satisfied with due to defects. Damage due to regular wear and tear will be repaired at a reasonable cost so we can keep your shorts in the rotation.
We partnered with local Montana sewing studio The Stitch House to handle any repairs, just email us and include a photo of the type of repair in the email and we will work on handling the rest!
Repairs take some time and mountain biking is hard on your gear but keeping your favorite creatures at the top of the pile is really important to us and the environment we are trying to live lightly on.
Recycling
Even the best clothes eventually reach their time to retire. We try as hard as we can to make sure every stitch gets the most out of its life, but if your Curious Creature gets a little too ratty or a yeti gets its paws into it, we'll make sure it doesn't lurk in a landfill. (Nobody likes a garbage monster!)
Send it our way, and we will recycle or find a second life for your textile. Just email us and let us know which product it is and we'll drop you a line with next steps.
Get out and ride in clothes that look like clothes
Not a costume.